Chuck Miller Grants are awarded to teachers to fund projects of special merit and creativity that promise a unique learning opportunity for students.  Any teacher in the PVPUSD is eligible to apply.  Applications are judged on the applicants' proposed use of grant funds, the benefits to students, and the potential for helping to enhance classroom instruction in the school or the district in general. Grants are valued up to $1,000 each.
In 1990, the Peninsula Education Foundation (PEF) was able to establish the Chuck Miller Teacher Grant program due to the generosity of Chuck Miller, former Rancho Vista Elementary principal, past president of the Peninsula Education Foundation, and local business leader.  Chuck and Betsy Miller have continued to provide annual funding for Chuck Miller Teacher Grants, making it possible for teachers to bring a multitude of ideas to the classroom.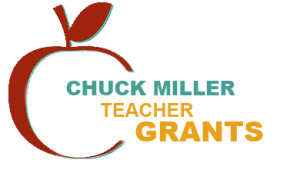 IMPACT:
Hundreds of Chuck Miller Grants have been awarded to teachers over the past 24 years.
Smaller budgets for classroom supplies have made Chuck Miller Grants more important than ever
Engaging PEF trustees and other community members in the grant review committee creates a greater understanding of teachers' goals and needs for their classrooms
A Chuck Miller Grant application is often the first grant writing experience for a teacher, equipping them with confidence and a valuable skill set
These grants have nurtured exciting new programs.  One example: The districts' intermediate STEM (Science, Technology, Engineering and Math) program was supported by several Chuck Miller Grants during the program's pilot phase
Thank you Chuck and Betsy Miller for your continued annual support for Chuck Miller Teacher Grants!
Supporting sponsor  
Security Benefit is committed to helping meet the financial needs of the educators and public school employees who build and serve our communities.  For more information, contact: 
The Galeb Group,
Brian Lacrosse