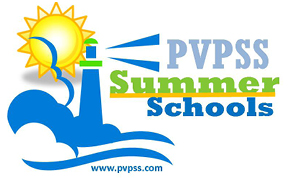 Overview:
PVPSS offers summer academic and enrichment programs to support and supplement those offered by the Palos Verdes Peninsula Unified School District. Courses are designed to conform to the PVPUSD curriculum guide but PVPSS welcomes students from other districts. The PVPSS High School Program is accredited by the Western Association of Schools and Colleges. (WASC)
Tentative summer School dates for 2016 are below. Locations will be posted soon. Course selections will be posted in the spring of 2016.
Please visit pvpss.com for more complete information.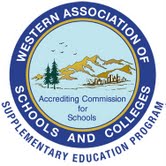 Summer School 2016  
High School – Monday – Thursday, 7:30AM – 1PM
First Semester: June 20 – June 24, June 27-June 30, July 5-July 7
Second Semester: July 11-July 28
PEP – Intermediate School – Monday-Friday, 8:15AM – 12:30PM
June 20 – July 15
SummerBreak – Elementary School -Monday-Friday, 8:30AM – 12:00PM
June 20-July 15
Enrichment Workshops: 2 week classes
First session: June 20-July 1
Second session: July 5-July 15