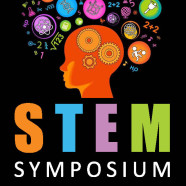 On Wednesday, April 12, PEF will once again sponsor the STEM Symposium, a showcase for the STEM/engineering programs in the Palos Verdes Unified School District. This special event allows 4th-12th grade students and budding engineers and inventors share with one another the challenges faced, knowledge gained and exhilaration they experienced in the process of inventing.
The symposium is a free event and open to the public. It will be held at the Peninsula Center from 4:30-6:30 pm . You will most likely see projects featuring solar boats, hands-on robots, flight simulators, electric cars and drones, among others.
Thank you to our STEM program sponsors: Robinson Helicopter, Southern California Edison, Employees Community Fund of Boeing and SpaceX.