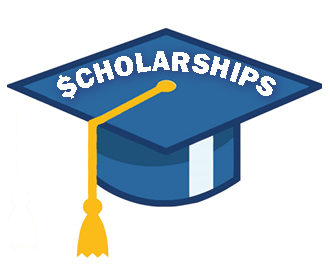 The Peninsula Education Foundation will award two $1,500 scholarships to students in the graduating class of 2019 who are continuing their education at the post-secondary level. Applicants must be currently enrolled in the Palos Verdes Peninsula Unified School District and must have maintained enrollment for two years prior to graduation. Students of PEF employees or current Board of Trustee members are not eligible to apply.
BEFORE preparing your application, please be sure to read all APPLICATION GUIDELINES below:
• ONLY applications submitted through the online application will be considered. (Please check back later in the year when the application goes live.)
• Prepare your essay in a separate Word document. The online application does not allow you to save your work.
• Cut and paste your essay into the application.
• Late submissions and incomplete applications will not be considered.
• Signed permission is required for students under the age of 18.
• Photo release and permission to use finalists' essays in PEF marketing materials is required.
• Please verify all information is complete and correct. Once you have submitted your application, changes cannot be made.
• Application deadline is March 22, 2019 at 11:59pm.
Finalists will be determined by the scholarship committee as appointed by the Board of Trustees of the Peninsula Education Foundation. Winners will be featured in the Foundation's Community Report, acknowledged on PEF's website and social media, and will be awarded a special certificate and check at their high school's Honors and Awards Night.
Essay Topic
How has PEF funding enhanced students' educational experience?
(Applicants are encouraged to share personal experiences) 500 word maximum
Click here to view application. Information regarding programs and positions funded by the Peninsula Education Foundation can be found on our website at www.pvpef.org. Questions can be directed to help@pvpef.org.
Questions?
Call us at 310.378.2278 or email us at help@pvpef.org