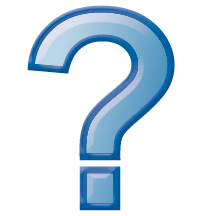 1. What does the Peninsula Education Foundation do?
The Peninsula Education Foundation (PEF) raises money to improve and enhance education in Palos Verdes Peninsula public schools. State funding for education in California is inadequate for many basic programs and certainly insufficient to fund any enrichment programs. PEF helps fill the gap between what the state provides the district and what it costs to provide a well-rounded, quality education for students.
This 2017-18 school year, PEF aims to raise $3.1 million to support education in the PVPUSD including classroom teachers, academic counselors, college and career counselors, Science, Technology, Engineering and Robotics (STEM) programs in grades 4-12, library aides, music teachers, physical education in grades K-5, and more.
2. Where do my donations to PEF go?
PEF pays for staff at school sites – including more teachers for smaller class sizes overall, music teachers, counselors, library aides, P.E. teachers and College and Career Center staff. The Foundation also pays costs associated with the middle school and high school STEM programs. How can you be sure? PEF has financial accountability information on our website as well as audited financials available upon request. Expenses are also kept to a minimum with rent free office space, volunteer Trustees providing pro bono expertise in a wide range of areas; and donations of food and venues for receptions and outreach events. PEF also follows all IRS regulations for 501c3 non profits and we conduct an annual financial audit. You can visit guidestar.com or charitynavigator.com to see how the Foundation ranks in comparison to other non-profits.
3. How much should I give?
PEF's suggested donation amount is $750 per student. Major Donor recognition and benefits begin at $2,500 per year.  Our goal is to have 100 percent of the families whose children attend a PVPUSD school contribute to PEF.  All children in the district benefit from the educators and programs that PEF funds and every gift contributes to a better education.
If families are unable to make a lump sum payment, PEF offers a monthly payment option. We can mail you payment reminders or you can pay installments on your credit card.
PEF is also eligible to receive matching funds from many employers. Check our list to see if your company participates or ask your employer to see if they offer a matching gift program.
4. Why should I give to PEF if I already give directly to the PTA at my child's school?
The PEF and PTA's work together to fund the spending gap between what the state gives the PVPUSD and what is actually needed to educate each child in the district.
PEF's focus is on funding the people needed to teach programs at school sites throughout the district which helps maintain the quality of education offered at each of the PVPUSD's 17 school campuses. PEF prides itself on supporting every school, every child.
On the other hand, PTAs pay for site specific needs like field trips, technology and materials.
A good example of how PEF and the PTAs  work together? PEF donations cover the salaries of about two teachers per school campus. PTAs  cover the costs of materials and books for each classroom.
5. How does PEF determine which positions and programs to fund?
PEF does not determine which positions and programs to fund. The school district determines instruction in our schools; that is, what will be taught, who will teach it and how it will be delivered at each school. PEF focuses on fundraising to help the district maintain the people and programs we've come to expect in our schools.
6. What does PEF do to raise funds?
Annual appeal – PEF asks for your donation at the beginning of the school year.
Main Event – Many companies also contribute to PEF through a matching funds program. We have received up to $300,000 in the past through matching funds programs. Please check with your employer to find out if they offer such a program or view our list of participating companies.
Real Estate Honor Roll Program-
Corporate Sponsors/Business Partners Program
Skechers Friendship Walk –
7. How much money does our district receive from the state?
The amount of money our district receives from the state has decreased substantially over the years.  California spends less per student than almost every other state in the nation. Without donations to PEF, many programs that we take for granted would simply disappear.
Since the passage of Proposition 13, which reduced revenue available for education funding, most of the revenue for school funding comes from business and personal income taxes, sales taxes, and some special taxes, not property taxes. Local property taxes amount to just 23% of all school funding in the state.  And, because school funding comes from fluctuating sources of revenue, school budgeting is especially difficult.
8. Aren't the parcel taxes supposed to pay for the schools?
The parcel tax designated for schools does stay local, but it's much less than what is needed to keep our schools among the best. The parcel tax in Palos Verdes is $382 per parcel. Other high performing districts have a parcel tax for schools ranging from $1,000 to $2500 – that's three to six times as much as our parcel tax.
9. What can we do to change the overall financial situation in our schools?
Your vote for city council, state and federal officials is a very important tool and can influence district funding.  These elected officials are responsible for the oversight and funding of the state's educational system. Although we often voice our frustrations within our local community, it is important to make your views known to other elected officials as well. Advocate whenever you can and continue to be an educated voter.
10. How was the percent of property tax allotted to education set for Palos Verdes?
The formula to allocate property tax dollars for education is based on tax rates and education spending levels that were in place in 1972.  Unfortunately, our city was spending a relatively small share of property taxes on our PVP schools in the early 70s.