We suggest a donation of $750 per child, but every amount is greatly appreciated. For donor level benefits, see our chart below.

Gifts of appreciated stock. If you have appreciated stock (or bonds or mutual funds) that you've held for many years, consider donating that instead of cash. If you sell your appreciated stock first and then give the cash, you pay the 32% capital gains tax on the gain (estimated federal and state).  But if you donate the stock directly to PEF, there's no capital gains tax.* See an illustrative example of donating appreciated stock.
*Please contact your own qualified financial adviser when considering gifts of appreciated stock.
You can even donate your old car! Questions? Just contact our office at 310.378.2278 or email help@pvpef.org

Does your company match donations?*See our list of matching gift companies.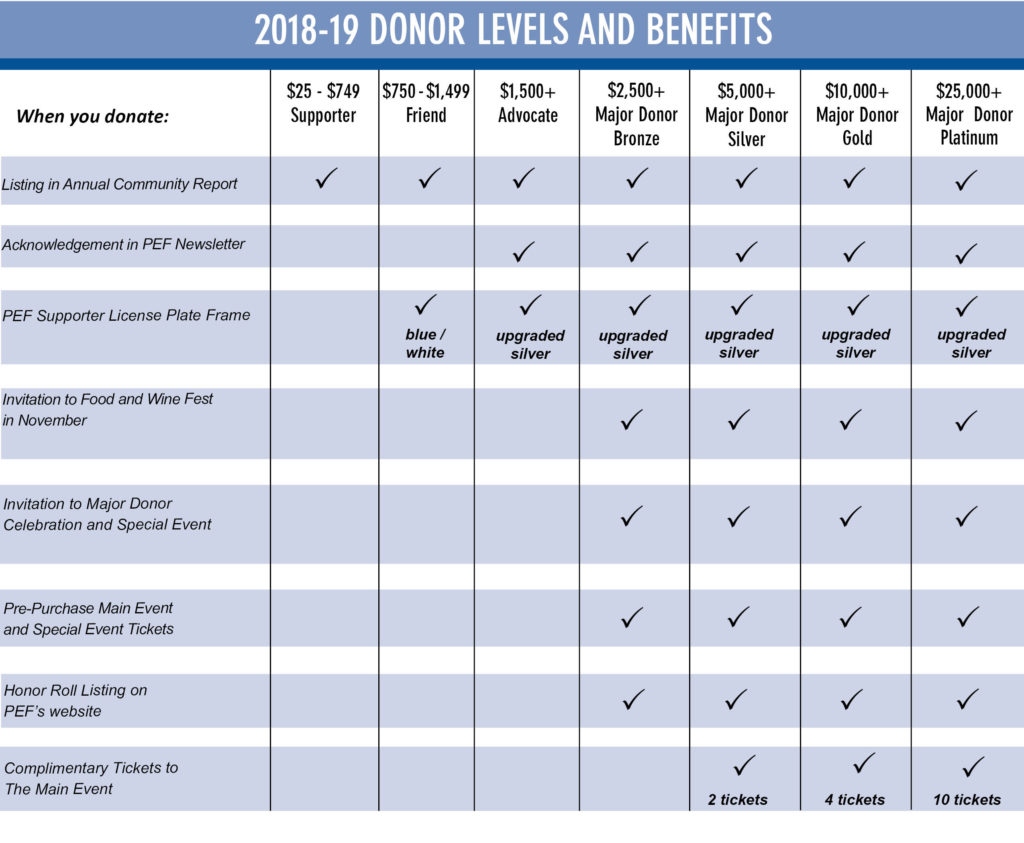 * Corporate matching donation rules do not allow for a donor to receive goods or services (i.e. complimentary tickets to Main Event).  Please contact PEF's office for details.