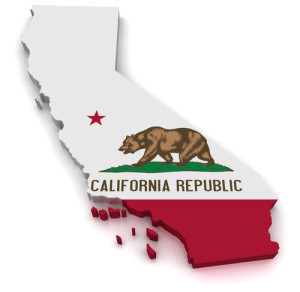 If you've heard the news lately, you would think that school funding in California has been restored. Hold the applause. As always, the truth is more nuanced. In fact, funding for education has been marginally improved, but some districts are still getting more than others, and we're all far from pre- recession school funding levels.
The Governor's new Local Control Funding Formula (LCFF) represents the most significant change in California's funding system for K-12 schools in four decades. One goal of the law is to improve academic outcomes for targeted disadvantaged students (those classified as English learners, low income and foster youth). Another goal is to give local school districts more flexibility to spend education dollars to best fit the needs of their particular student population.
The transition to the LCFF began in the 2013-14 school year and will be phased in gradually over the next seven years until school districts will reach what is called "full funding" in 2020-21. The LCFF creates a base grant of funding for all districts and provides a supplemental grant based upon the number of targeted disadvantaged students within the district. An additional concentration grant is provided to districts with more than 55% of targeted disadvantaged students. The Palos Verdes Peninsula Unified School District will qualify for a VERY small portion of the supplemental grant, but will NOT qualify for the concentration grant.
While LCFF does mean slightly more for our district over the previous several years, the PVPUSD will not be restored to pre-recession (2008) levels of state funding until the 2020-21 school year. And, it is important to note, the pre-recession levels of funding were inadequate even at that time.  Bottom Line: PVPUSD continues to be significantly underfunded.  Furthermore, the decades-old disparity remains between per pupil funding for students in our district compared with most other Los Angeles County Schools. Your support of PEF remains as vital to our children's education as ever.
Click here for more detailed information on the LCFF.
View our School Funding Chart

The difference may not seem big, but just $200 or so per student more can quickly add up to an additional $5,000 – $10,000 per classroom or tens of thousands of dollars per school. That's the difference between having additional programs or several additional teachers per school site.
* Per student funding 2013-14. Most recent data available. Source" California Department of Education, School Fiscal Services Division, www.ed-data.org. Per student amount is inclusive of California LCFF revenue, federal revenue, and other state revenue.
**Source for national data: National Center for Education Statistics